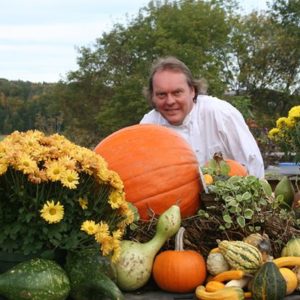 Good Day Friends and Family,
Well I have a few minutes to catch up on Facebook, so here we go.
I feel that I can comfortably say we have bridled the beast!
I am going to be at the Lyme Inn for the rest of my life, and, to be here for that long, I have to be very good and consistent. For those of you that know me well, I really want to do what I do well, and, in order to do that, we have to have some control on the volume and that is what we are doing at the Inn. Therefore, reservations are highly recommended. We have been full on Friday and Saturday nights, days in advance. Mondays and Thursdays are seeing tables available the night of. So, last minute planners, that is where you have more flexibility.
We are now open from Thursday night thru Monday Night. (Closed Tuesday and Wednesday).
Otherwise, huge thanks to all of you who have visited, enjoyed, and thanked us for being at the Inn. Also, big thanks to my staff who continue to work hard as we travel through our large learning curve.
To those who have been disappointed, I do apologize and assure you that your next visit will be an enjoyable experience.
Like my sauces, life it is all about balance, and that is what we work for at the Inn as well. Balance and quality not volume.
Be well all and let's all enjoy some sun soon!
Thank you, Martin