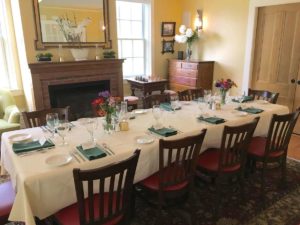 We are happy to host your event of up to 30 people. To find out more about spaces and availability please contact our events coordinator Teri Hontas.
Our Tasting Room is a small intimate dining space which you can reserve in advance for your group of 16 or fewer.
If you are hosting an event at Ariana's Restaurant rooms and meetings rooms are available at the Lyme Inn.