Ariana's Restaurant at The Lyme Inn is the new incarnation of Ariana's Restaurant, offering the same menus in a different venue. This new endeavor is the culmination of some 40 years of culinary adventures. Our menu features our most popular items thru the years, with small changes to seasonal soups and salads.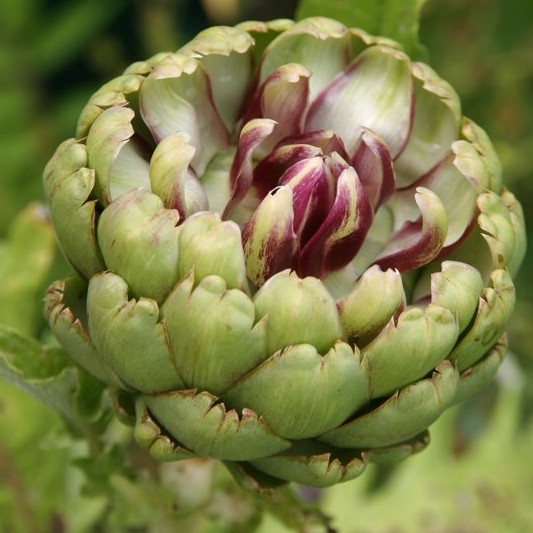 Food & Wine with Family & Friends
A variety of dishes
for sharing
Small dishes to share, or not!
We are currently offering take-out only. See our menu.
TAKE-OUT DINING
Thursday-Sunday
Please call 603-353-4405 the 'day of' between 1pm to 4pm to place your order. When you call, leave your name and phone number after the message. We will return calls in the order they were received to get your order and schedule your pickup time.
From Chef Martin
Clearly this year has been very challenging… I certainly never expected to be running a take-out restaurant! I have missed putting food on an actual plate so, beginning Thursday, March 4, I will present Chef Martin's Pop Up, offering a 9-course, in-person, dining experience, 'Food Theatre' if you will. This is something I have always wanted to do, so I am taking the opportunity. We will be running this event for a limited time and I hope you all enjoy it.
Chef Martin's Pop Up - the details:
Reservations are required, 603-353-4405. This event will be available on Thursday, Friday and Saturday evenings through May. (Seating is limited so please plan ahead.) Guests should plan to arrive between 5:50 and 6:10 pm.
The dinner cost is $95 per person with the options of a wine pairing at $35 per person or a non-alcoholic pairing at $15 per person. (We are planning some neat infused beverages and teas.) Water, seltzer, and iced tea are complimentary.
Dinner will be served in the Front Room. There will be 4 tables available per evening, seating a maximum of 4 people per table. The tables are spaced approximately 8 feet apart, and the room has an air exchange system which replaces the room air with outside air providing a constant supply of fresh air.
We will accommodate allergies. I plan to serve a variety of proteins which will include shellfish, seafood and a variety of land proteins.
For more information and a look at the dining room, please click on this sentence to link with my Facebook video.
The return of regular in-person dining:
     I anticipate opening the Back Room and Bar for in-person dining, serving our traditional menu, in early-May. We will also have our 5-course tasting menu available and are happy to accommodate dietary requests i.e., vegetarian, pescatarian etc. on the menu.
Take Out:
We will continue to offer out Take-out menu Thursday Thru Sunday, closed on Monday, Tuesday and Wednesday for the next several weeks. We will than add Wednesdays. We ask that you call 'the day of' between 1pm and 4pm, leave your name and number, and we will return your call to take your order. Pick Up times are between 5pm and 7pm. We will do our best to have the menu for the upcoming week posted by Tuesday evening
Ariana's has also been known as a special occasion place for dining. I am very proud of the fact that many of you look forward to dining with us for a birthday or anniversary. Although we have lost that for now, I am now offering a special occasion dinner for 2 as a take-out option. This will be a three-course dinner with two different small plates, two different large plates and two different desserts, preferably Chef's choice for the dishes, working with your dislikes and allergies and keeping some fun and interest with the dinner. The cost is $90 for the dinner for two plus tax. A nice value, and I hope an acceptable option for your special evening.
Bless you all so much, these are trying times, yet we must go forward living our lives and finding joy with family, friends, and nature. This is a time for all of us to work together and help each other. We have received many nice comments supporting us and wishing us well, so we will go forward and do well.
Thank you again and be well, Chef Martin
Wine
Message from Chef Martin
Welcome to our restaurant. Our focus is on quality and variety in both our food and wine. I love wine and believe that wine is meant to be enjoyed with food. I look for quality and value in my wines. Offering a nice variety of wines from around the world, I like to ask my guests to try something new or ask us for a recommendation. Please enjoy our selection below. We are also working on a Cellar List which will feature some 'big boys'. Be well and thank you so much for your support.
**Take-out Alcoholic Beverages by bottle only per order of Governor
Special Diets
All food can taste incredible with some thought and creativity. Ariana's has always worked to accommodate special dietary needs. Our sauces are gluten free by default, as we create them by reduction, avoiding the need to thicken with flour. We regularly offer vegan, vegetarian, gluten-free, and dairy free menu items. And, should you have a special need, simply call ahead and we will do what we can to adapt our cuisine to your needs.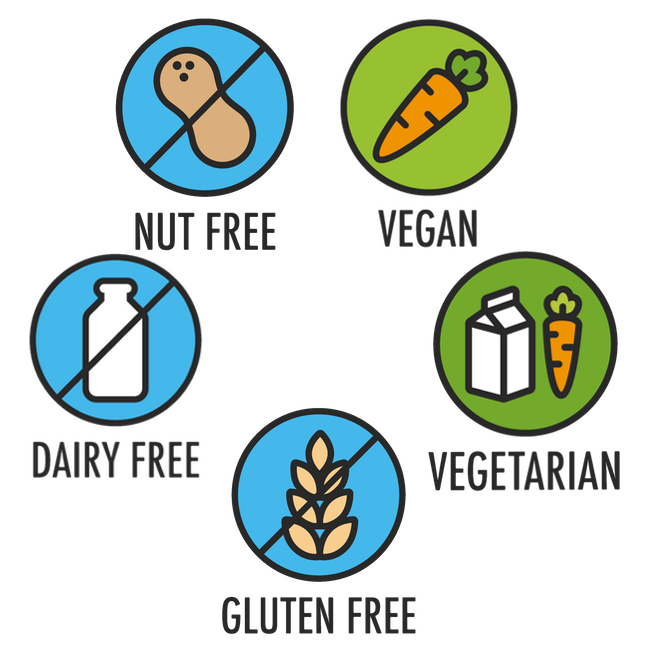 Food Sources
At Ariana's, we pride ourselves on using fresh, local, and sustainably raised products. We work with local farms for much of our product and, for items not locally available, use ethical suppliers a bit farther away. We do not source from factory farms. Our ultimate goal is to offer the best quality product, and local, sustainable, and ethically raised provides that.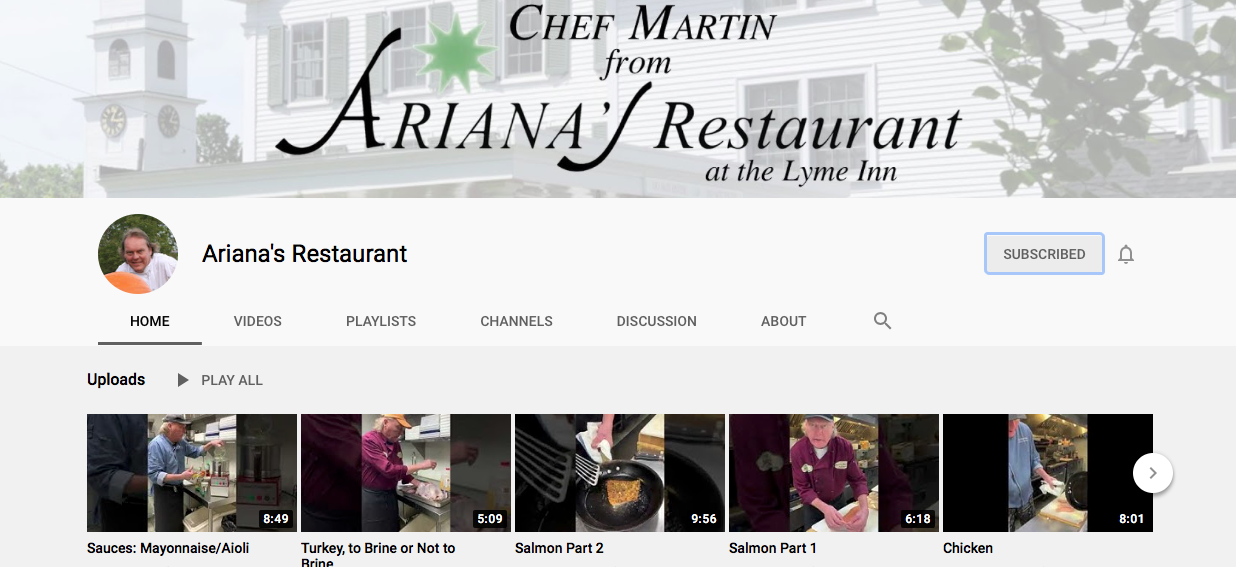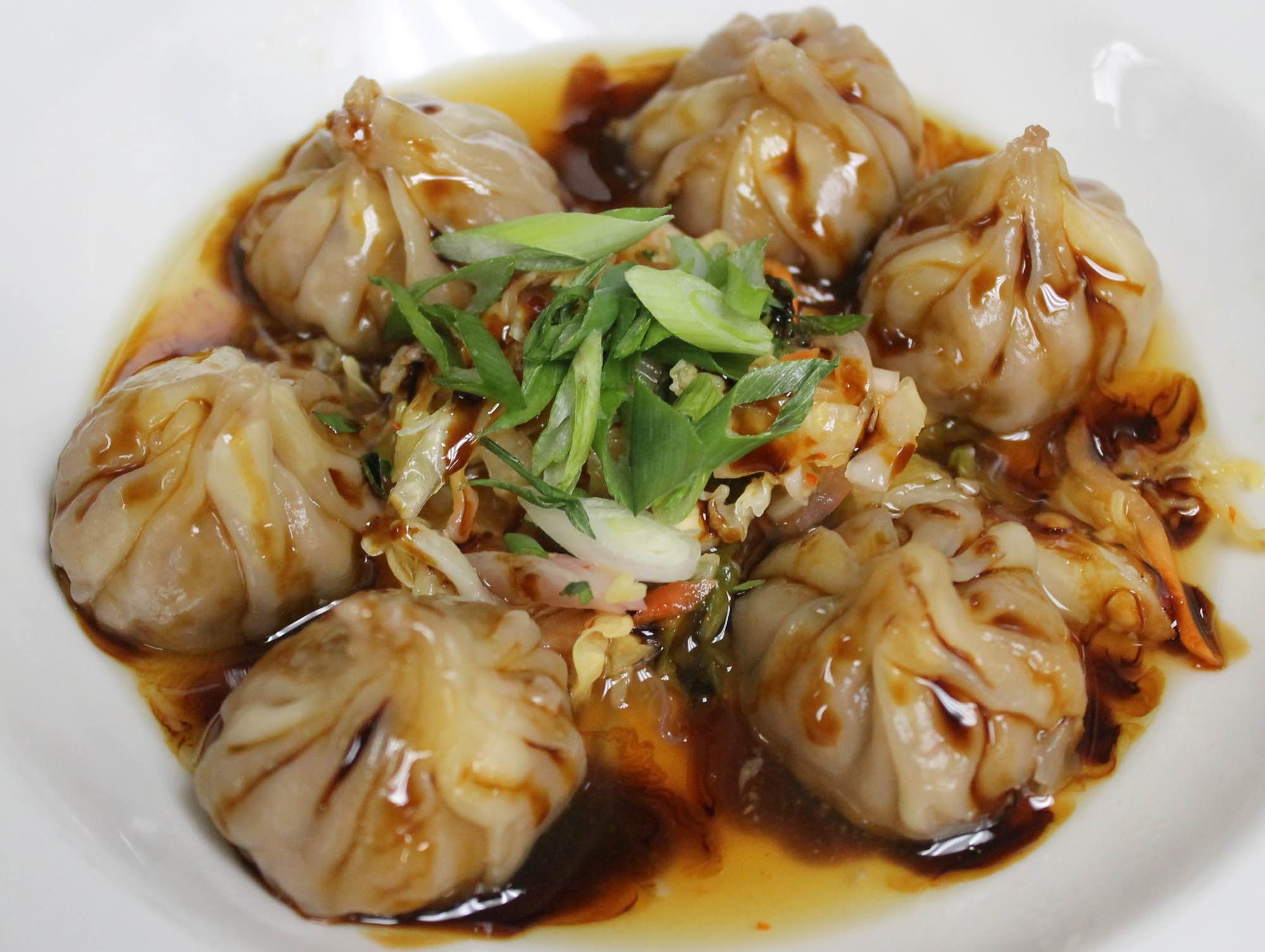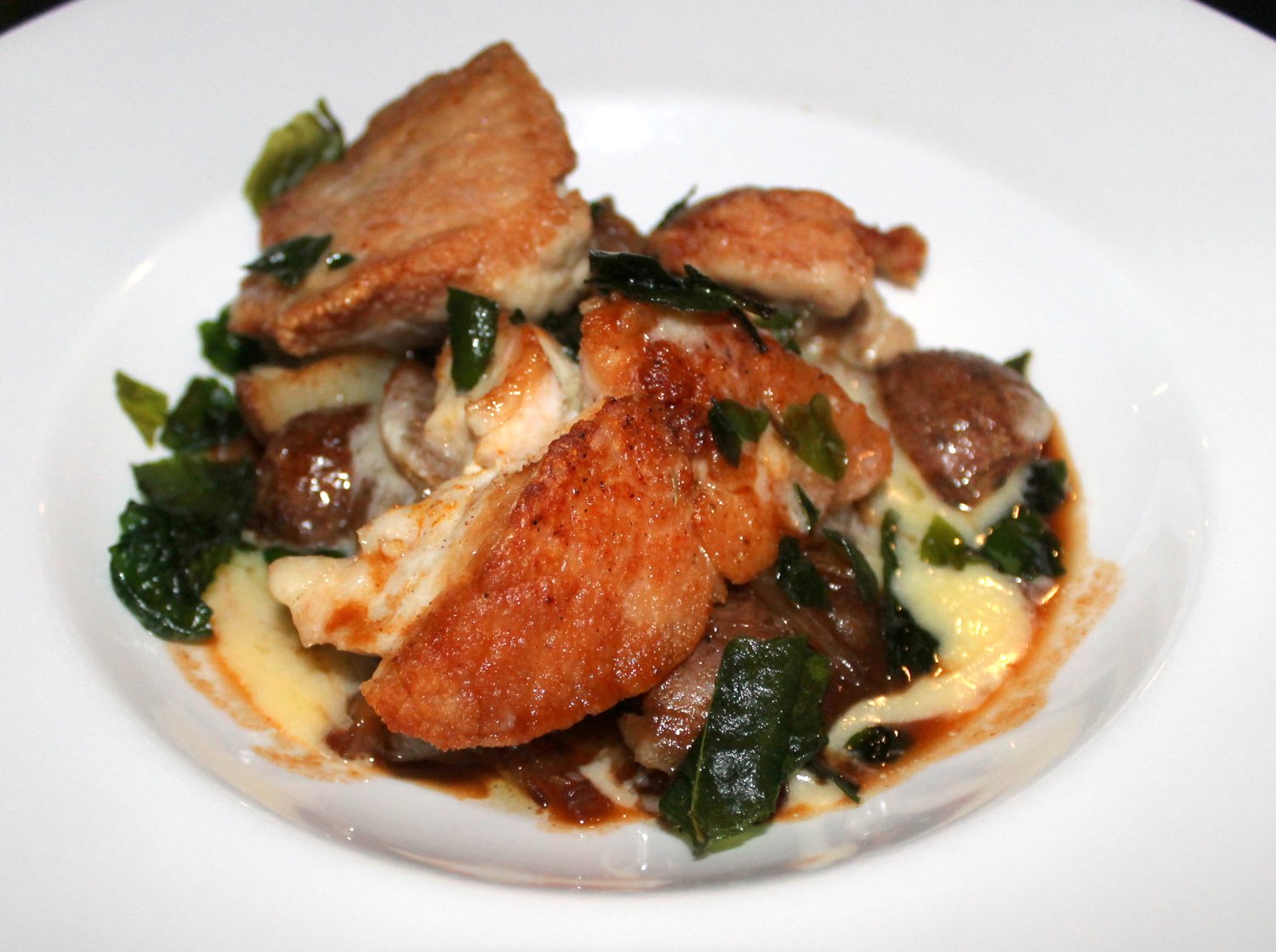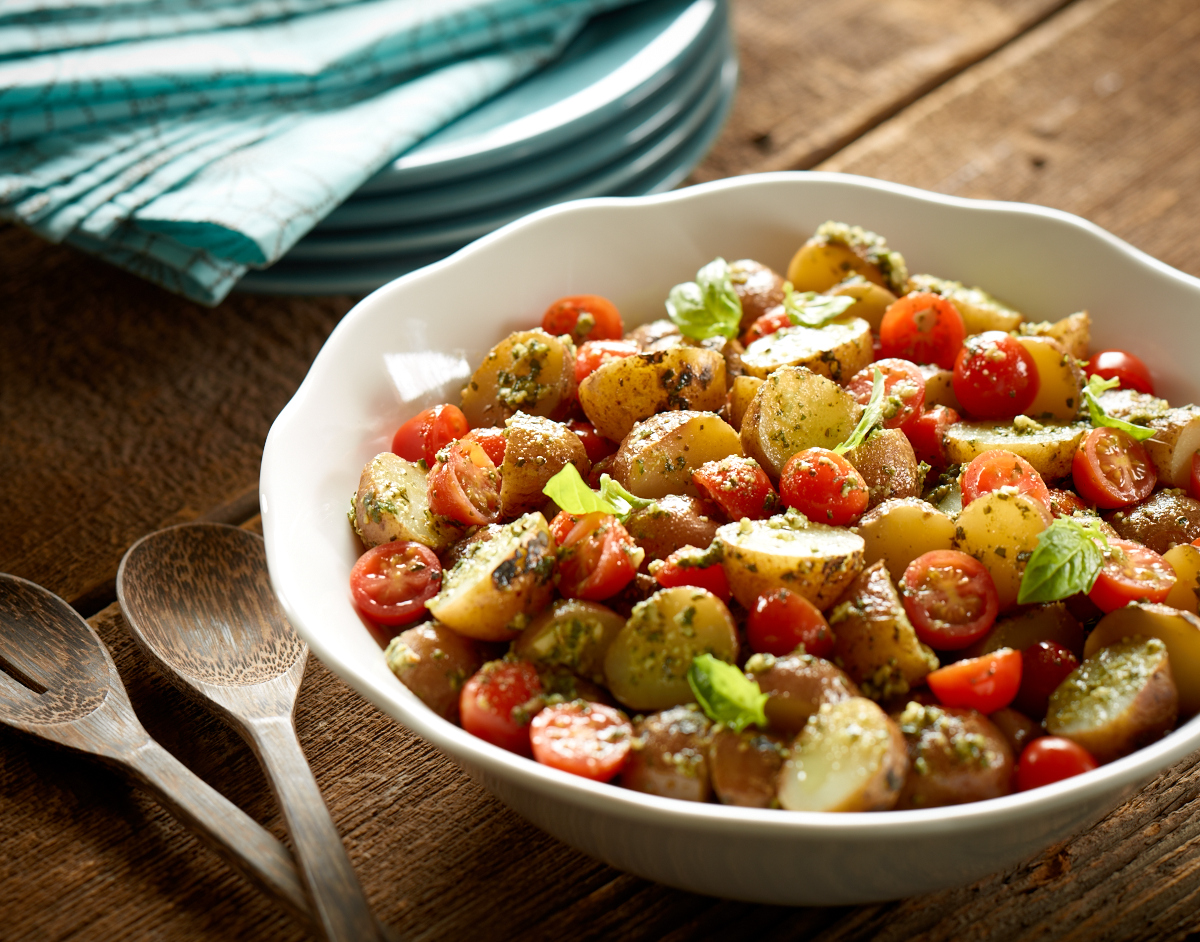 For Take-out, please call 603-353-4405 the 'day of' between 1pm to 4pm to place your order. When you call, leave your name and phone number after the message. We will return calls in the order they were received to get your order and schedule your pickup time. For...

Corn chowder was amazing. My husband's steak was perfection as was my Caribbean spiced snapper. I loved my jalapeño margarita. The entire staff was top notch and professional. The chef even came out (wearing a mask) and walked the tables to chat very briefly. It was a nice touch. We will most definitely return. Spectacular experience!!!

I have to agree with a fellow reviewer who says that this is the best restaurant for miles around! The husband and I came here last month and ate out on the covered patio; we had one of the nicest "date nights" we've had in a while! Everyone was completely charming, from the young man who seated us to our wonderful server to the chef who came by to say hello. The food made me do the proverbial double-take. I am a HUGE foodie and have eaten at top restaurants all over the world, so I was delightfully surprised to find myself exclaiming to my husband, "This is real food, like chef-food, not just someone is in a kitchen food"!

Fabulous food, fabulous service and the cocktails are spot on. We were guests in the Lyme Inn and blissfully were able to get a last-minute table. So glad we did. Got to sit right in front of they fire and soak it all in. Delish! Highly recommend the truffled scallops and the halibut with mushrooms.... oh my yum. Oh, and the carrot cake is not to be overlooked either.