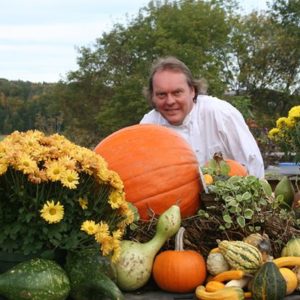 Good Day Friends and Family,
Well, it is very white outside here in the Upper Valley. Oh well, my golf clubs will have to stay in the closet for another month at least…. think spring will have to be put on hold.
All is well at Ariana's. We have gotten thru the tough stuff, and now can focus on the little detail that makes all the difference.
My staff is doing great as we continue to tweak. We are in a good place and I am thankful again for this opportunity.
I am not getting out to see our guests, and for this I apologize. I knew this would be a challenge and, as we get stronger, I will make a stronger effort to walk the floor and thank you all in person more often.
When I do get out, I am greeted with joy and many compliments. For this, I am very grateful and motivated. We will continue to keep the menu creative and interesting, and the focus will always be on flavor and quality.
I just want to thank everyone for the support and I look forward to a lot of fun at The Inn with all of you for a long time.
Be well and, for those of you who enjoy the white stuff, go for it. Conditions are beautiful. For those others, keep stretching, the green stuff will appear!